Te Whare Pukapuka: Our School Library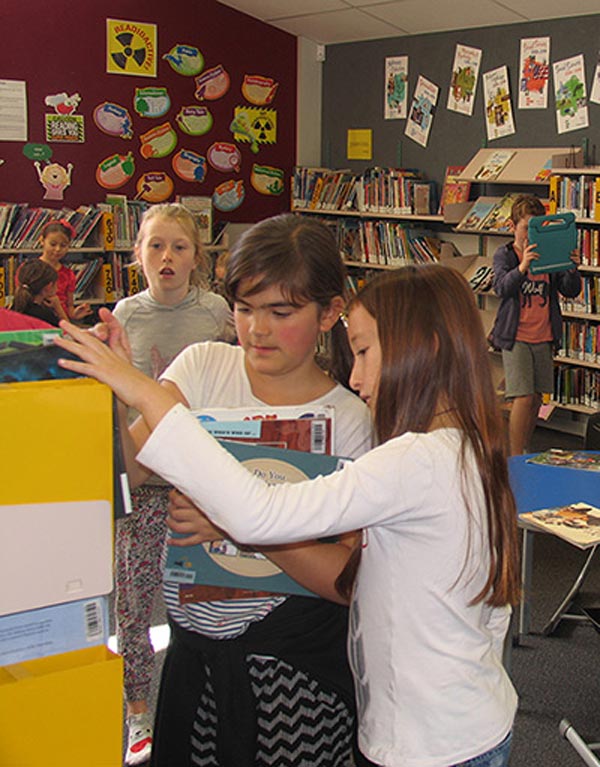 We are very lucky at Pt Chevalier School to have an incredibly well-resourced library. We have a full-time librarian, Bronwyn, who knows everything there is to know about books! Brownyn has done an amazing job of making sure our library is user-friendly for everyone – right from our youngest readers through to our adults.
Each class visits the library on a regular basis as well as the library is open for free choosing every single lunchtime. There are plenty of cozy corners to curl up in and get lost in a book.
Bronwyn is always very happy to help you with anything in the library as well as helping you learn about our great online systems to find exactly what it is you want. You can contact Bronwyn by email: library@ptchev.school.nz.
This year has started with a great deal of enthusiasm. Many of the new books that are being displayed each week are disappearing as fast as they are coming out. This is exciting!