School Board
Board meetings & minutes
Click here to read about board meetings and minutes.
Meet the School Board
Find out about the individuals that make up the wonderful Point Chevalier School Board.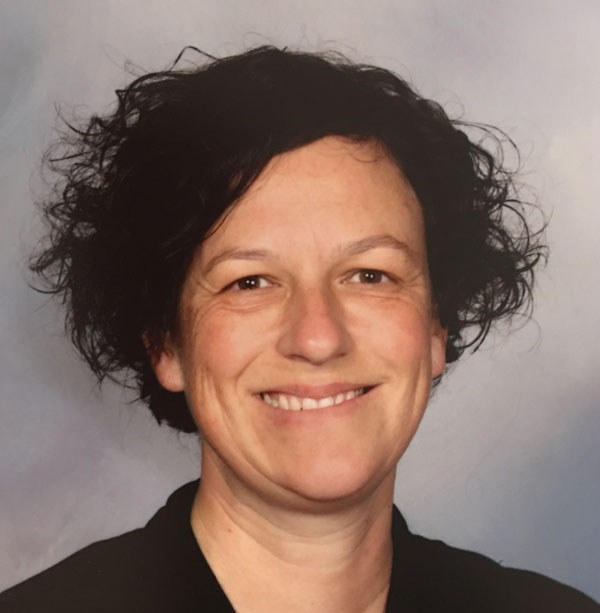 Louise Gardiner – Presiding Member
Louise Gardiner is the chair of the Pt Chevalier Board of Trustees and has been a member of the Board since June 2017.
She has two children at school – Jacob who has finished his time at Pt Chevalier school and Neve who is in Year 4.
Louise has 20 years' experience in public sector roles in governance, strategy, policy, external relations, stakeholder management, ICT and business improvement. She is currently the General Manager Information Services for the council controlled organisation, Regional Facilities Auckland, which includes the art gallery, zoo, stadiums, conventions, performing arts and commercial entertainment. She has also led business support functions including business planning and reporting, finance, property, risk, health and safety, project management, and procurement. Previous positions have included a strong education focus including managing the NZ Parliament's Education and Science Select Committee (including the committee's inquiries into decile funding, the teaching of reading, and resourcing of tertiary institutions in the early 2000s); advisor to the House of Commons Education and Skills Committee visit to NZ in 2002 to study education provision; programme administrator (RTLB programme) at the School of Education (University of Auckland); and principal policy assistant to the Chief Executive and Chief Education Officer of Southwark Council (London).
Previous volunteering includes refugee resettlement and advocacy, youth mentoring with Project K, and girl guides.
Louise is a strong and passionate advocate for the broad curriculum that our children enjoy; an inclusive, safe and stimulating learning and social environment; a commitment to Tikanga and Te Reo; and resources that mitigate the constraints of our small outdoor spaces and large roll.
Joining the board continued the legacy of her Dad who was deeply committed to serving her school communities as PTA chair, college Board of Governors chair and leading the first college Board of Trustees after the introduction of Tomorrows Schools.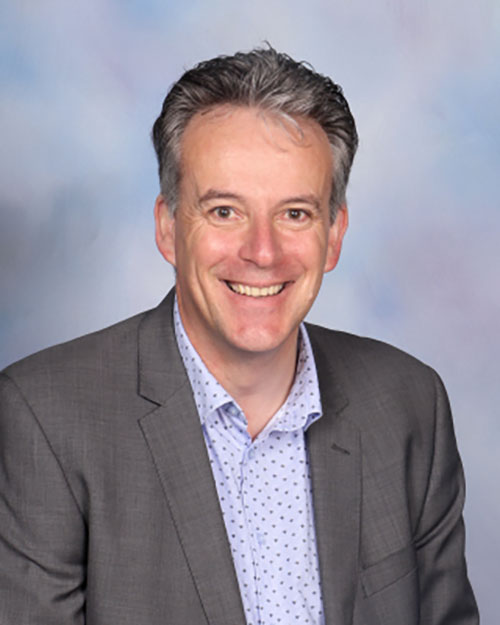 Stephen Lethbridge – Principal
I am honoured to be leading Point Chevalier School in the next phase of our learning journey. I joined Point Chevalier School in 2016. Prior to this I was Principal of Taupaki School for 10 and a half years. I am looking forward to learning alongside all the students, teachers and whānau.
I am married to Kenda and we have three children – twin boys Benjamin and Ronan (Yr 13), and a daughter Breanna (Yr 10). We live in Huapai and the morning and afternoon traffic on the North Western Motorway is very soothing!
My passion is in emerging technologies and future focused education. I have presented at a number of national and international conferences on a variety of themes relating to technology and education. In 2015 I gave a TEDx talk about creating a workforce that can answer ungoogleable questions. I have been the President of the Waitakere Area Principals' Association and have been on a number of reference groups and advisory panels. I am currently the President of the Inner City Principals' Cluster
I have the best job in the world, working with children is energising. I believe in failing fast and failing forward. We must prepare our children for living in a world where exponential change is the norm.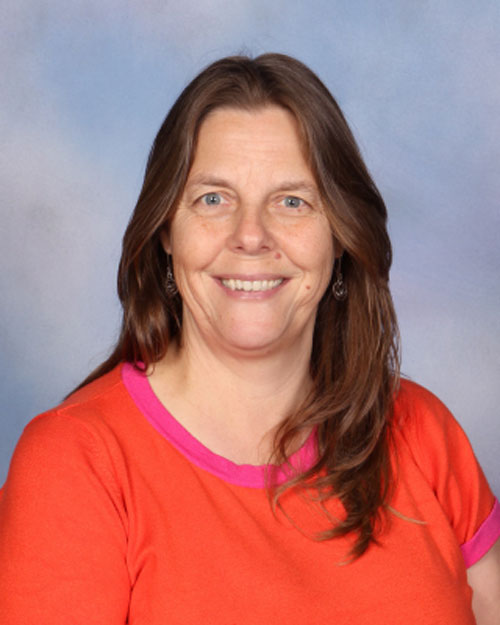 Annabel Zussman (Staff Representative)
My connection with Pt Chevalier School started in the year 2000 when my family moved to Pt Chevalier from the UK and our two children were enrolled at the school. I began relief teaching here in 2001. In 2009, after our third child started school, I finally started working here full time. I became staff trustee earlier this year and look forward to working with the rest of the board to ensure the best outcomes for all our tamariki and their whānau.
I grew up in London and the first 14 years of my teaching career was within London schools. Since the end of 2000 I have worked in a number of Auckland schools with most of my time spent teaching at Pt Chevalier. For almost all of that time I have taught Year 0/1 classes and am currently the team leader of Te Rito team.
I believe that a positive start to every child's schooling plays a key role in their successful journey through our education system. I work hard to make that happen for our learners at Pt Chev.
I enjoy spending time with my family and keeping active in my spare time including going walking, taking part in Parkrun, bike riding and playing futsal.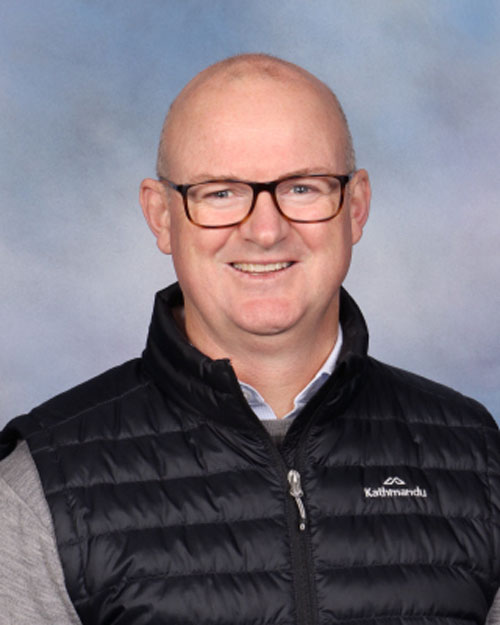 Chris Lee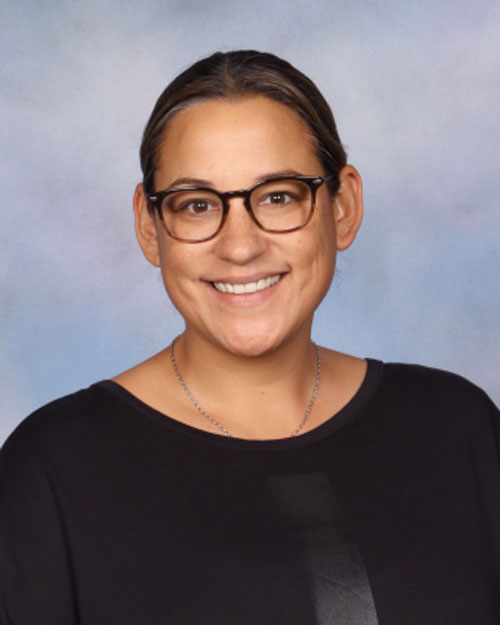 Evelyn Marsters
Dr Evelyn Marsters has over a decade of experience in academic and organisational Pacific research. She is a New Zealand born Cook Islander with ties to Palmerston and Manihiki Atoll. Evelyn has an enduring interest in Foreign Policy, Pacific migration, health and education development and climate change.
Evelyn divides her time between working as a research consultant for international development activities and Co-Directing the foreign policy think tank New Zealand Alternative.
Evelyn has been active in educational governance in early childhood education, primary schools and international colleges and universities.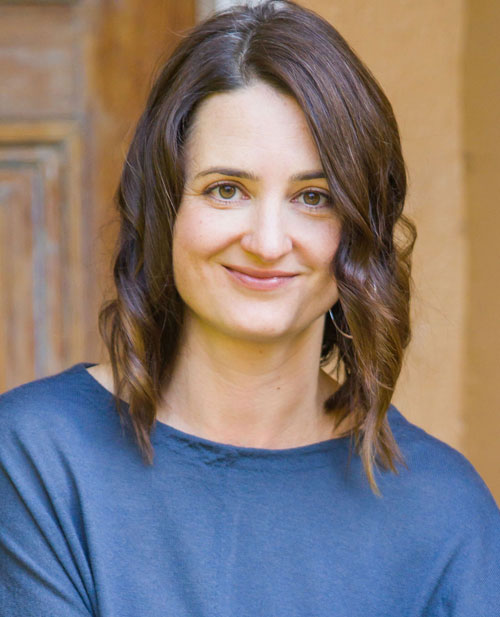 Katya Old
My name is Katya, and my husband and I have three children, two of whom are at Pt Chevalier School now. I have lived in Pt Chevalier for over 10 years and have been actively involved with the school for six of those. As a result, I have developed a strong interest in the role of parents both as partners in education as well as in school and community engagement.
My professional background is in social marketing, injury prevention, and health education. Having spent several years working with primary and high schools around Auckland, I bring a real passion for helping children grow and develop both in and outside the classroom.
In the past four years, my family and I have moved out of Auckland twice. Each time, our children attended a different school, and each time they were made incredibly welcome to be back at Pt Chevalier School. It is through this experience that I have become a firm believer in schools being at the heart of their communities. I want to work to ensure Pt Chevalier School continues to develop and enhance its role as a connecting point for us all, bringing together teachers, students, parents, and families from all backgrounds.
Dedicated, energetic, and compassionate, I love to get involved with groups and projects that positively impact the lives of others and strengthen communities. I am excited about the opportunity to contribute more to our school as a Board member.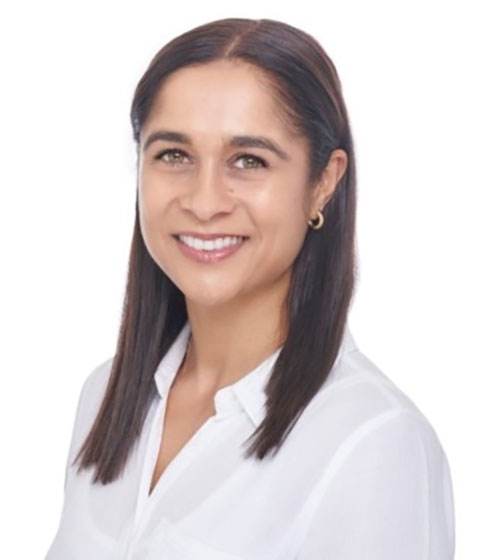 Santha Brown
Santha Brown
I've lived in Point Chevalier for the last 8 years and I'm passionate about the area, the community and contributing to the continued success of the school.  I have two children, one is a junior at Point Chevalier School and the other is a preschooler who will be starting school next year.  
My husband is of Tūhoe descent and it's important to both of us that our children grow up with a strong understanding of te ao Māori through their education and family connections. My father is Sri Lankan and my mother English, so our children have quite the diverse ethnicity.
For the past six + years I've worked at Tātaki Auckland Unlimited, Tāmaki Makaurau Auckland's economic and cultural agency, initially overseeing the Tourism, International Education, Major Events and Auckland Convention Bureau portfolios. I now lead the planning and delivery of the Auckland Host City Programme for the FIFA Women's World Cup Australia & New Zealand 2023. 
Prior to joining Auckland Unlimited, I worked as an in-house lawyer at Barclays Bank in the UK and have also spent time in a commercial role with Les with Les Mills International.
---
Pt Chevalier School Strategic Goals